2017 Mazda MX-5 Miata near Brookfield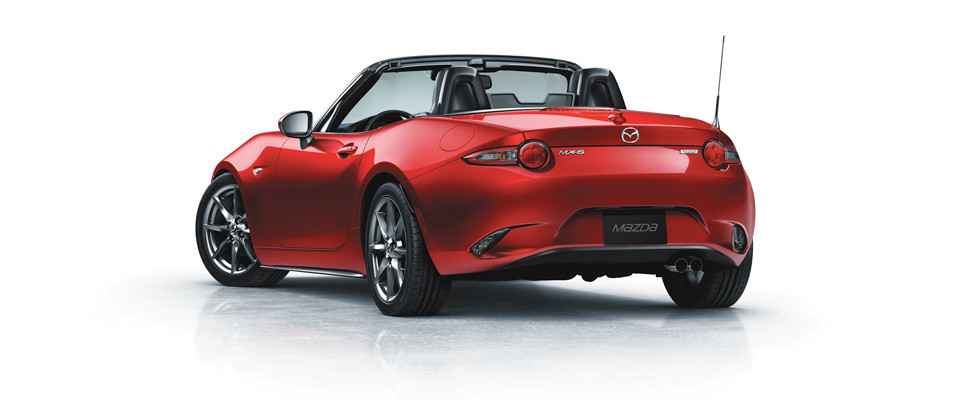 View 2017 Mazda MX-5 Miata Inventory
2017 Mazda MX-5 Miata near Brookfield
Though it may be just a few miles from downtown Milwaukee, Brookfield has a unique flavor of its own. Just as many towns look alike, many of today's cars look the same as well. The latest offerings from Honda, Toyota, Ford and Chevrolet look eerily similar. If you would prefer to stand out, the 2017 Mazda MX-5 Miata could be the car for you. The Mazda Miata is the best-selling roadster in history, with good reason. The classic, simple styling is reminiscent of many European roadsters of the 60s, but unlike these European classics, the Miata provides this classic styling with the performance and reliability of a modern car. Right from the start, the Miata has always been convertible, with a folding cloth top. Now, in 2017, the Miata is available for the first time with a power-folding hardtop, which markedly improves the aesthetics and functionality of the vehicle.
The 2017 Mazda MX-5 Miata by the Numbers
All versions of the 2017 Mazda MX-5 Miata come with a 155 HP 2.0L four-cylinder engine with Variable Valve Timing. The six-speed transmission comes in manual or automatic versions.
The Miata is available in three trim levels. The lowest level is the Sport, but the package still includes great-looking details like leather on the steering wheel and shift knob. The black cloth interior is nice, if basic. The LED headlights are a very nice upgrade.
If you choose the Club trim level, your Miata will sport a front air dam, rear lip spoiler and 17-inch wheels in a dark gunmetal color. The Club level also includes Mazda Connect entertainment system with a 7-inch touchscreen display.
The top-end Grand Touring trim adds leather- trimmed seats that look and feel great. When you get tired of listening to the music of the road, the 9-speaker sound system will make all your tunes rock.
At the Club and Grand Touring trim levels, you can choose the all-new "RF" version with the hardtop convertible. This turns the Miata into a true four-season car.
The interior design of the 2017 Mazda MX-5 Miata is modern and sleek, but comfortable. While the Miata may be small, it still has plenty of room.
The Bottom Line on the 2017 Mazda MX-5
It can be lonely at the top. A classic like the Miata is a tempting target for other manufacturers to replicate. Mazda has set the bar extremely high with the 2017 Miata. They have taken an already stellar car and improved it with practical and attractive upgrades like the retractable hardtop. The Mazda Miata is the perfect vehicle for exploring the back roads or showing up at the country club.
Directions to Mazda Brookfield
Contact us about the 2017 Mazda MX-5 Miata