2017 Mazda MX-5 Miata in Milwaukee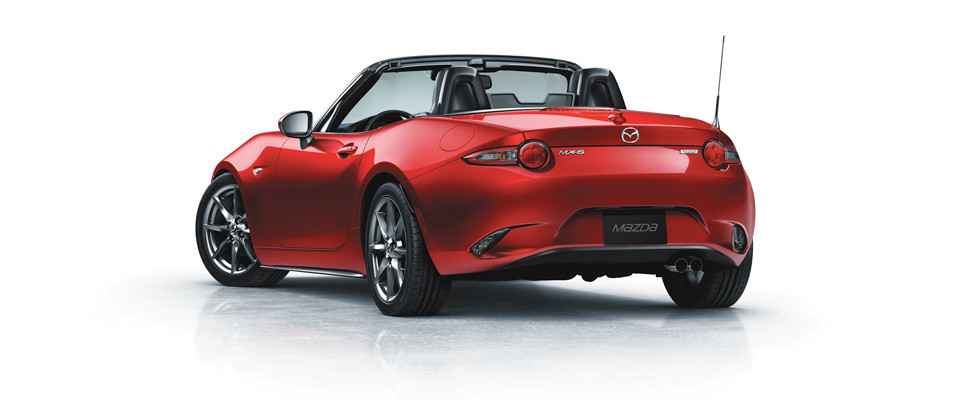 View 2017 Mazda MX-5 Miata Inventory
2017 Mazda MX-5 Miata in Milwaukee
Milwaukee is a city like no other. The city has been inhabited well before Europeans appeared in the late 16th century. Today, Milwaukee is known for beer, sports and food. When you live in a place like Milwaukee, a boring car just will not do. A stylish new 2017 Mazda MX-5 Miata could be just what you are looking for. This classic sports car is Mazda's flagship vehicle and holds the enviable title of the best-selling roadster in history. Years ago, back in 1991, Mazda designed the Miata as a soft-top convertible. Now, 26 years in, the Miata is also available with a great looking power-folding hardtop model, pushing the fun and performance to unprecedented levels.
New 2017 Mazda MX-5 Miata Vehicle Specs
The 2017 Mazda MX-5 Miata offers an interior design that looks sleek and modern, while remaining comfortable and useable for drivers of every size. The Miata is definitely a small car, but Mazda has found ways to work around this limitation. The choices of high quality materials and styling details make the car feel comfortable and not at all claustrophobic.
The Miata is available in Sport, Club and Grand Touring models. All versions share the same 2.0L 4 cylinder with Variable Valve Timing, delivering 155 hp. All models offer a six-speed transmission, either a traditional manual or an automatic with paddle shifters.
The base level Sport trim offers high-end touches like leather-wrapped shift knob and steering wheel. The standard interior is black cloth. LED Headlights round out the base package.
The Club trim, ups the ante with a Front air dam, Rear lip spoiler and 17-inch wheels in a Dark Gunmetal finish. The upgraded entertainment system integrates the Mazda Connect system with a 7-inch touchscreen display.
Finally, the Grand Touring trim gives you all the bells and whistles. The leather-trimmed seats will cradle you in comfort while the 9-speaker sound system lets you choose the perfect soundtrack to accompany your driving experience.
The Club and Grand Touring editions are both available in a "RF" version featuring a new for 2017 hardtop convertible. This makes the Miata a viable option, even with Milwaukee's unpredictable weather..
The Bottom Line on the 2017 Mazda MX-5
The Mazda Miata is a beloved classic, but this can actually be a delicate position. All too often manufacturers feel the need to tamper with the recipe, leaving the public with a watered down version of a once-great champion. Fortunately, in the case of the 2017 Mazda MX-5 Miata, the powers that be avoid this temptation. For 2017, Mazda has managed to improve on the near-perfection of the model. The retractable hardtop increases the style, practicality and attractiveness of the Miata. This ultimate fun machine is the perfect choice for Milwaukee.
Directions to Mazda Milwaukee
Contact us about the 2017 Mazda MX-5 Miata