2017 Mazda MX-5 Miata near Pewaukee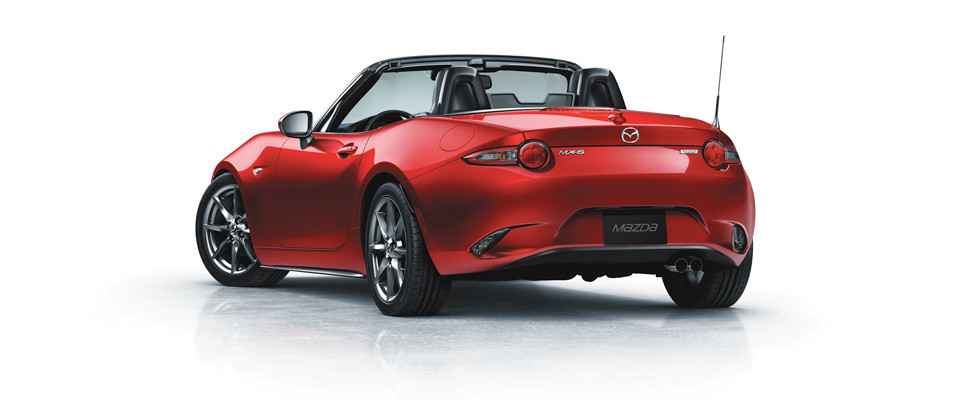 View 2017 Mazda MX-5 Miata Inventory
2017 Mazda MX-5 Miata near Pewaukee
In a small town like Pewaukee, everyone seems to know everyone else. Any significant event is sure to be the topic of conversation in the beauty salon or the local café. One exciting event in anyone's life is purchasing a new car. If you drive home with a car like the 2017 Mazda MX-5 Miata, you are certain to be the talk of the town. This exciting convertible captures the styling of many classic of the 60s and combines it with the performance and reliability we expect from today's cars. The Miata has always come with a folding cloth top; Right from the start, the Miata has always been convertible, with a folding cloth top. For 2017, Mazda has introduced an all-new folding hardtop model, which makes the Miata even more fun and practical.
Choosing Your 2017 Mazda MX-5 Miata
When you choose your Miata, you can select one of three trim levels: Sport, Club and Grand Touring.
The Sport trim package may be the base level, but it does not skimp on high-quality upgrades like the leather-trimmed steering wheel and shift knob. The black cloth interior is functional and the standard LED headlights are a useful and functional upgrade.
At the Club level, your Miata will come with a front air dam, a rear lip spoiler and exclusive 17-inch alloy wheels in a dark gunmetal finish. The entertainment system is based around the Mazda Connect system and its 7-inch touchscreen display.
At the Grand Touring level, you will find comfortable and attractive leather-trimmed seats and 17 inch alloy wheels in a silver finish. If you ever get tired of listening to the sound of the road and your engine, the 9-speaker sound system will make whatever music you choose sound great.
The Club and Grand Touring versions of the Miata are available in the all-new "RF" version with a power folding hardtop roof.
Every trim level of the 2017 Mazda MX-5 Miata is powered by a common 155 HP 2.0L four-cylinder engine with Variable Valve Timing. You can choose a six speed manual transmission with race-inspired paddle shifters or a six speed automatic.
Summing up the 2017 Mazda MX-5
For 26 years, the Mazda Miata has been the automotive embodiment of fun and freedom. Though many other manufacturers have tried, no one has quite managed to replicate this iconic vehicle. For 2017, Mazda has made the task even more difficult. The 2017 Mazda MX-5 has numerous stylish and practical upgrades over the previous models. If you want to be the talk of the town, the Mazda Miata may be the perfect car for you.
Directions to Mazda Pewaukee
Contact us about the 2017 Mazda MX-5 Miata