2017 Mazda MX-5 Miata near Waukesha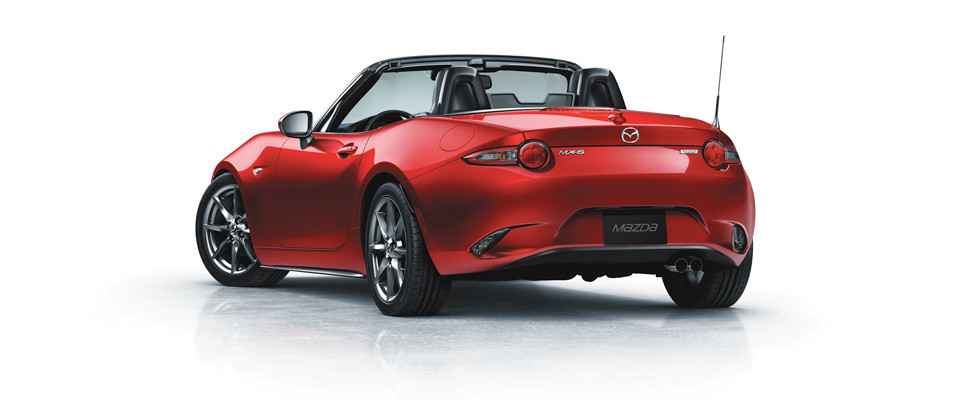 View 2017 Mazda MX-5 Miata Inventory
2017 Mazda MX-5 Miata near Waukesha
In the 19th century, Waukesha, Wisconsin was known for the healing properties of the local springs. In 1906, Bradbury Robinson threw the first legal forward pass in football history in Waukesha. During the Cold War, Waukesha County was the site of three Nike Missile batteries. Few places in America can claim such a unique and varied heritage. The 2017 Mazda MX-5 Miata has an equally unusual history. The Miata was originally released in 1991 as an inexpensive, friendly convertible. The power was average and this filing could best be described as cute. In recent years, the description has changed radically. The latest version of the Miata is a nimble, agile sports car that is equally at home on a country road or a racetrack. The Miata has the styling of a classic European roadster, but the comfort and reliability of a modern car.
Choosing Your 2017 Mazda MX-5 Miata
When you buy your Miata, you can choose from three trim levels: Sport, Club and Grande Touring. Every version is powered by the same 155 HP 2.0L four-cylinder engine with Variable Valve Timing. Easy choose a six speed automatic or manual transmission with paddle shifters.
The Sport trim is the base level, but still includes nice touches like the leather trimmed shift knob and steering wheel. The black cloth interior is durable and comfortable. The standard LED headlights improve the drivability and safety of this car no matter where and when you drive.
When you move up to the Club level, the Miata includes a front air dam and rear lip spoiler, which improve the aerodynamics and style. The 17-inch alloy wheels in their dark gunmetal finish looks good with any color. The included Mazda Connect entertainment system is built around a 7-inch touchscreen display.
If you step followed up to the Grand Touring level, your Miata will include leather-trimmed seats, perfect for long adventures on the road. The 17-inch silver alloy wheels are exclusive to this trim level. If you grow tired of the sound of the road and your engine, the 9-speaker premium sound system makes every type of music sound good.
The Club and Grand Touring versions of the 2017 Miata are available in an "RF" version with a power-folding hardtop.
The Completely Unique 2017 Mazda MX-5 Miata
There is no other car on the road quite like the 2017 Mazda MX-5 Miata. Though many have tried, no one has quite matched the Miata for fun, style and performance. When you live in a unique town like Waukesha, why would you drive anything else?
Directions to Mazda Waukesha
Contact us about the 2017 Mazda MX-5 Miata