2017 Mazda MX-5 Miata near Wauwatosa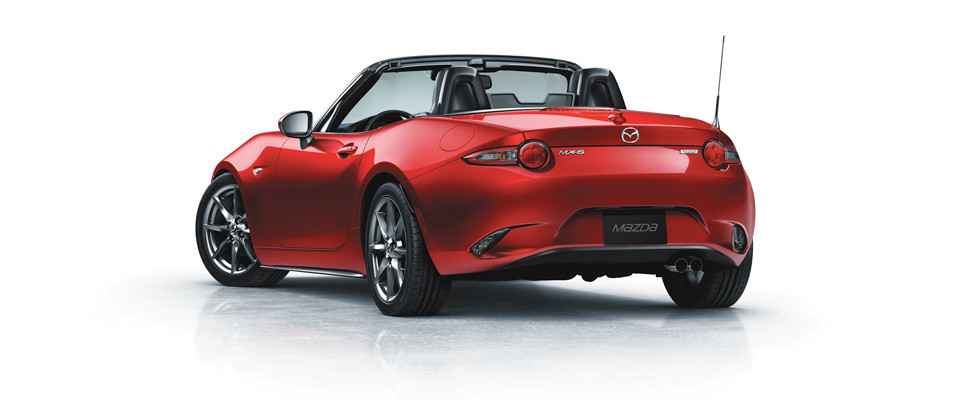 View 2017 Mazda MX-5 Miata Inventory
2017 Mazda MX-5 Miata near Wauwatosa
Wauwatosa got its name from the Potawatomi word for firefly. The town may be a quiet suburb of Milwaukee, but much like its namesake, Wauwatosa has a certain kind of sparkle. The 2017 Mazda MX-5 Miata also has a spark. Many people may view the Miata as an unexciting, unremarkable car, best suited for teenage girls. The first time you get behind the wheel, you will forget all of your preconceptions. The Mazda Miata combines the styling of the many classic European roadsters with the comfort, safety and performance of a modern car. The folding ragtop has always been the standard; the 2017, there is an all-new folding hardtop model available. This turns the Miata into a true four-season car.
The Many Faces of the 2017 Mazda MX-5 Miata
The Mazda Miata is available in three trim levels. Each version comes with a 155 HP 2.0L four-cylinder engine with Variable Valve Timing. The power is delivered through a six speed transmission available as an automatic or as a manual fitted with race-inspired paddle shifters.
The base level Sport trim package does not skimp on quality. Upgraded touches like the leather-trimmed steering wheel and shift knob practically beg you to put the car through its paces. The LED headlights help you see the road ahead in all weather conditions. Finally, the standard black cloth interior is comfortable and functional.
The Club level trim adds a front air dam and rear lip spoiler, improving the cars looks and aerodynamics. The Club package also includes 17-inch alloy wheels in a dark gunmetal finish. Finally, the upgraded entertainment system includes a 7-inch touchscreen display.
The Grand Touring level, includes leather-trimmed seats and 17 inch alloy wheels in a silver finish. Would you like a soundtrack to accompany your adventures? You can choose the music of the road and your engine or turn on 9-speaker premium sound system.
The power folding hardtop option is exclusive to the Club and Grand Touring versions of the Miata.
Shedding a Light on the 2017 Mazda MX-5 Miata
Do you want to experience the fun and freedom of the road? The 2017 Mazda MX-5 Miata may be just the car you are looking for. In 26 years, no other manufacturer has managed to build the equal of this iconic roadster. When you experience the 2017 model for yourself, you will see just how true this is. Who knows; the glow from the smile on your face may even rival the fireflies.
Directions to Mazda Wauwatosa
Contact us about the 2017 Mazda MX-5 Miata