2017 Mazda MX-5 Miata near West Allis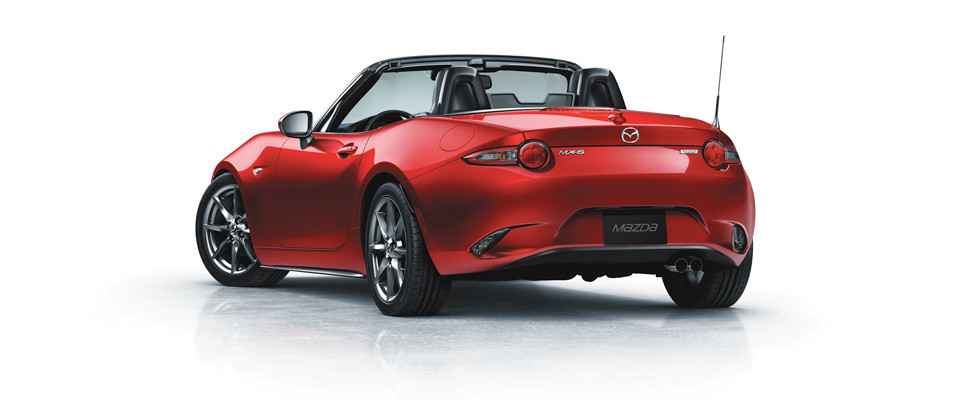 View 2017 Mazda MX-5 Miata Inventory
2017 Mazda MX-5 Miata near West Allis
The 2017 Mazda MX-5 Miata is one of those vehicles that lives up to and exceeds its advertising hype. This is fantastic-looking roadster that is at its best where West Allis roads curve and twist the most. Drivers who love to go fast will love zipping around the highway and rural roads. Of course, that's not the only thing you'll love. If you are looking for an affordable and well-running sports car in the West Allis area, then you absolutely should check out the 2017 Mazda MX-5 Miata and its following excellent aspects:
Check Out These Amazing Aspects of the 2017 Mazda MX-5 Miata Available Near West Allis
Incredible Driving Capabilities. The 2017 Mazda MX-5 is small and light, which translates to an exceedingly nimble driving experience when on the road. Those who opt for a model with a manual transmission will enjoy accelerating from 0 to 60 miles per hour in just 6.3 seconds. Want a car capable of stopping just as fast? The Miata MX-5 stops from 60 mph in just over 100 feet with firm pedals that'll make you feel in full control.
Positive Seat and Overall Ride Comfort. In general, two-seat sports cars aren't known for their comfort. Yet, the 2017 Mazda MX-5 Miata rises above the competition to offer fantastic seating and overall driving competition. Comfort starts at the bottom with compliant suspension tuning that keeps driving smooth over those West Allis road bumps and pits. Inside, road and wind noise is not obtrusive and is offset by a pleasant exhaust tenor and a superior sound system. However, best of all, at least comfort-wise, is the Miada's seat comfort. West Allis drivers and front-seat passengers will love how these seats provide the optimum amount of support, with special lateral support that will keep you stable and comfortable no matter how many hours of driving you complete.
Brimming with Technology. The 2017 Mazda MX-5 Miata is available in several excellent trims, each providing West Allis car buyers with plenty of great technology to use. However, if you do love the best in modern in-car tech, be sure to ask after the Club and Grand Touring trims that feature a fully decked out and easy-to-use infotainment interface with driver assist technologies. These trims also include the special nine-speaker Bose stereo upgrade that is an ideal choice for drivers who love rocking out to their favorite tunes while the top is pulled back. A few driver assist technologies, including Blind-Spot Monitoring, Rear Cross-Traffic Alert, and Lane Departure Warning, come standard on all Miatas.
An Affordable Price Tag. The MX-5 Miata is the perfect choice for those West Allis roadster drivers who love the look of a sleek sports car but hate paying the price for one. Prices on the base Sport model hover at just below $25,000 while the fully decked out versions, including one ready to take on the local race track, are less than $9,000 more. Plus, with a solid EPA-estimated 26 miles per gallon in the city and 35 miles per gallon on the highway, you'll be saving money both up front and over the long run.
Test Drive the 2017 Mazda MX-5 Miata at Russ Darrow Mazda of Milwaukee
Even if you're just thinking of adding a new car to your West Allis garage, you should absolutely come down to our Russ Darrow Mazda of Milwaukee dealership to give the Miata a test drive. This fantastic roadster is well-equipped, offers excellent fuel economy for commuters, and is downright a pleasure to drive. Check it out yourself; it's well worth the drive from West Allis!
Directions to Mazda West Allis
Contact us about the 2017 Mazda MX-5 Miata