2017 Mazda MX-5 Miata near Whitefish Bay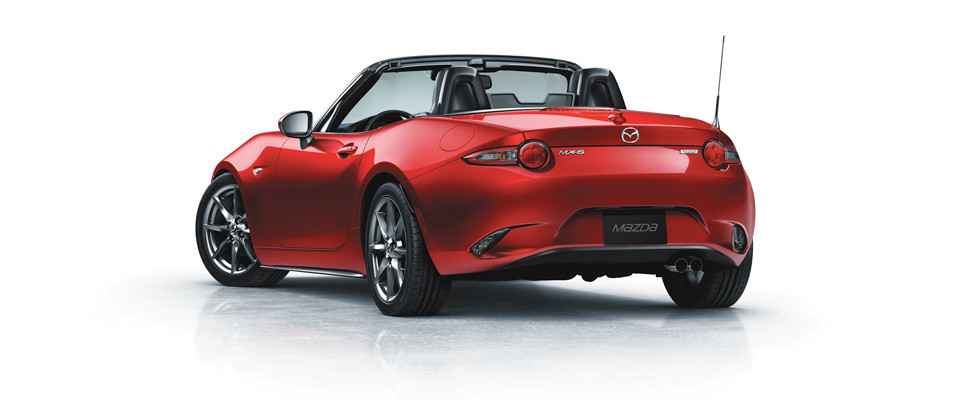 View 2017 Mazda MX-5 Miata Inventory
2017 Mazda MX-5 Miata near Whitefish Bay
Mazda's MX-5 Miata underwent a full redesign in 2016 to the excitement of many a sports car lover. The 2017 Mazda Mx-5 Miata didn't receive too many new changes but, then again, it didn't really need many. This latest version did enjoy a bit of a weight cut, making this generation Miata the lightest since 1997. It likewise features more advanced components and a design that is ideal for those wanting a sports vehicle to zip around Whitefish Bay in.
Still not sure? Consider the following great reasons why you should consider buying a 2017 Mazda MX-5 Miata and adding it to your Whitefish Bay driveway:
5 Reasons to Buy a 2017 Mazda MX-5 Miata
An engine with pep. The 2017 MX-5 comes packing a lively 2.0 liter, four-cylinder engine that delivers an impressive 155 horsepower and 148 pounds per feet of torque. While on the face, the numbers may be a little less than other sports cars of the year, don't forget the weight loss of the 2017 MX-5. The weight-saving combined with SkyActiv technology gives this Mazda a neat, light-on-its-feet feel. On the track, the 2017 MX-5 roadster can accelerate from 0 to 60 mph in just 5.9 seconds.
An efficient engine. An engine that packs power doesn't necessarily have to be a gas guzzler. In fact, Whitefish Bay drivers will find the fuel economy one of the top reasons to buy. Both the manual gearbox and the automatic transmission options deliver a solid 26 mpg in the city and 35 mpg on the highway.
User-friendly technology. The 2017 MX-5 has just the right amount of technology to keep drivers satisfied without being a distraction. The center dash sports a 7.0-inch touchscreen with an optional infotainment system. Both are operable via Bluetooth technology that can connect with virtually any smartphone or smart device. The Miata also comes with voice recognition controls. So keep your hands on the driving wheel and use simple voice prompts to enter things like addresses and to change audio information.
Plush and comfortable technology. Two-seat roadsters are not renowned for their comfort interiors. But the 2017 Mazda MX-5 Miata definitely kicks that trend to the curb. Compliant suspension tuning means smoother driving while premium seats offer incredible support thanks, in part, to special side bolsters for lateral aid. You can take this sporty little vehicle from Whitefish Bay to Milwaukee and back again and still appreciate the comfort of reclining in the driver's seat.
Top-of-the-line Safety Innovations. The innovative safety additions in the 2017 Mazda MX-5 Miata is just one more thing that makes this such a fun ride for Whitefish Bay drivers. In this vehicle, you get blind-spot monitoring that is an ideal addition for a roadster that you plan on zipping down along highways and bustling avenues. Need assistance backing in a tight Milwaukee parking lot? Use the Miata's reliable cross-traffic alert for better confidence.
Test Drive the 2017 Mazda MX-5 Miata Today at Russ Darrow Mazda
The best way to really appreciate the beauty and attractions of the 2017 MX-5 Miata is to see it in person and to get behind the driver's seat. At Russ Darrow Mazda, we're proud to house a variety of MX-5 and other new and pre-owned Mazdas on our lot. You can visit our dealership today at 11330 W. Metro Auto Mall Drive in Milwaukee, WI. We're just a short highway hop away from Whitefish Bay and other Milwaukee area neighborhoods. Contact our friendly sales team online or call us at 888-675-2781 to learn more about our dealership and to schedule a Mazda MX-5 test drive!
Directions to Mazda Whitefish Bay
Contact us about the 2017 Mazda MX-5 Miata