2019 Mazda MX-5 Miata near Butler, WI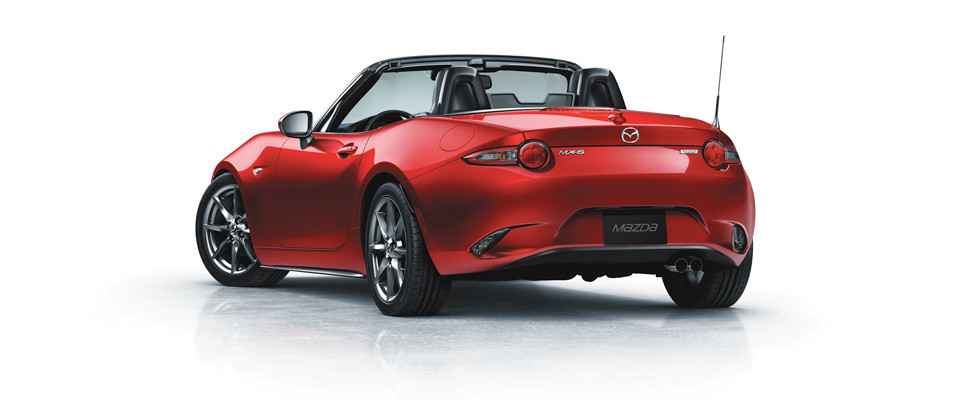 View 2019 Mazda MX-5 Miata Inventory
Go With the Best and Drive the 2019 Mazda MX-5 Miata Home to Butler
Butler prides itself on offering a small town feel within just a couple miles of the big city amenities downtown Milwaukee has to offer. The community does so by offering a myriad of community events and activities like youth and sports leagues, holiday parades and parties, and regular festivals. Butler's government has also nicely balanced its residential and commercial properties. But sometimes what you want isn't just nice or balance. Sometimes what you want is the best in power and performance and for those types of Butler car buyers, the one vehicle sure to scratch the itch is the 2019 Mazda MX-5 Miata.
The 2019 Mazda MX-5 Miata is a fantastic vehicle that is built for those who simply love driving and long for a sports car that fits within their budget and lifestyle. Starting out at just a touch over $25,000, this is an affordable roadster that has a lot to excite both the amateur racer and the Butler car owner who wants a daily driver that looks, feels, and performs like anything but the typical daily driver. Continue reading to learn more about this fantastic vehicle and why you should consider adding it to your Butler garage this holiday season:
Why You Should Drive the 2019 Mazda MX-5 Miata Home to Butler??????
An engine built for speed and performance. This model has been out for several years now and there really haven't been that many criticisms of it in the performance department, and yet Mazda engineers still saw room for improvement. So for the 2019 Mazda MX-5 Miata they stepped up their game and added an all-new Skyactiv-G four-cylinder engine. this is a beast of an engine that generates 181 horsepower and 151 pound-feet of torque. Not big numbers on paper but huge numbers for this small roadster. We've clocked this car going from 0 to 60 miles per hour in just 5.7 seconds. Plus, you'll spend less at the pump with revised engine thanks to it earning an average of 26 miles per gallon in the city and 35 mpg on the highway (numbers will fluctuate depending upon how you drive).
Top-down roadster comfort. Sure, summer is still some time away. But once it comes, you can easily fold back the roof of this model with just a touch of a button and enjoy wind-in-your-hair roadster fun. For the winter, Butler car buyers can opt for an available hardtop retractable roof for this model and enjoy a vehicle with great sound and climate insulation.
Gorgeous styling. The 2019 Mazda MX-5 Miata is a handsome looking vehicle. This is a vehicle that exudes Mazda's zoom zoom branding with its sleek exterior styling, elegant curves, and feline headlights. Inside, the model is beautifully crafted with driver ergonomics in mind. The seats are supportive and comfortable and a tilt-and-telescoping steering wheel maes it easy to find that perfect driving position. The infotainment system and other driving controls are all intuitively placed -- so much so that many first-time drivers of the roadster can easily sit in and go without needing any type of tutorial or system explanation.
Test Drive the 2019 Mazda MX-5 Miata Today at Our Mazda Dealership Near Butler
The 2019 Mazda MX-5 Miata is one of our best selling vehicles but to really understand why that is, you need to get in the driver's seat and get it out on the highway. Do so today by visiting our dealership of Russ Darrow Metro Mazda of Milwaukee and asking our team members for the keys to this vehicle.
Contact us about the 2019 Mazda MX-5 Miata
Sales Hours
888-675-2781
| | |
| --- | --- |
| Monday | 9:00 am - 9:00 pm |
| Tuesday | 9:00 am - 9:00 pm |
| Wednesday | 9:00 am - 9:00 pm |
| Thursday | 9:00 am - 9:00 pm |
| Friday | 9:00 am - 9:00 pm |
| Saturday | 9:00 am - 5:00 pm |
| Sunday | Closed |